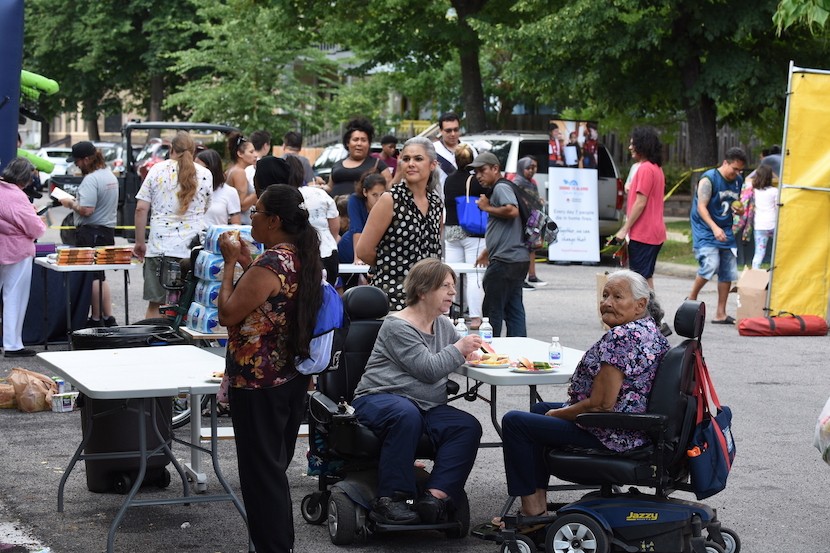 By Toya Stewart Downey Mille Lacs Band Member
Photos by Bradley Roache Jr. Mille Lacs Band Member
National Night Out in the Twin Cities turned out to be a success, with hundreds of people flocking to the event sponsored by the Urban Office and AanjiBimaadizing (formerly the Band's Department of Labor).
"We were able to show our urban community that the Mille Lacs Band of Ojibwe sees the importance of building partnerships between our communities, Native and non-Native alike, and the local police departments," said Wahbon Spears, the Urban Office Site Manager.
"The neighborhoods we live in are broad and diverse, and the Mille Lacs Band of Ojibwe is pleased to sponsor this great effort to develop a united community," Wahbon added.
An estimated 450 people attended the carnival-themed event, which featured a dunk tank, cotton candy, a bouncy house, and face-painting by Band member Anita Lovelace. Book bingo, juicebox ring toss, and bean bag toss also contributed to the festivities.
The Franklin Avenue branch of the Hennepin County Public Library donated books, and staff volunteered. Band member Cheryl Minnema attended to sign books and give away copies of her book "Hungry Johnny."
A representative from the Minnesota Timberwolves gave away Prince records and raffled off a special edition purple Timberwolves jersey signed by Prince. He also supplied the very fun blow-up basketball shot tic-tac-toe game that was a hit with all the kids.
Like any good party, there was lots of free food, along with prizes and drawings for gift cards to Target and Walmart.
Representatives from the 2020 Census, the Red Cross, Takoda Institute, Red Cap CPR, and the Indian Health Board attended, and some donated cool swag and lots of great information.
Another highlight of the event was the demonstration on how to extinguish a fire. The tutorial was offered by Band Emergency Management Coordinator Monte Fronk and drew several excited participants who lined up to use the fire extinguisher.
Several first responders and emergency service personnel attended, including the FBI, Metro Transit, the Minneapolis Mounted Police, various fire department stations, and the Minneapolis Police Department.
Wahbon thanked those who helped put the event together. "None of this would've been possible without the dedicated employees and more than 20 volunteers who ran the event."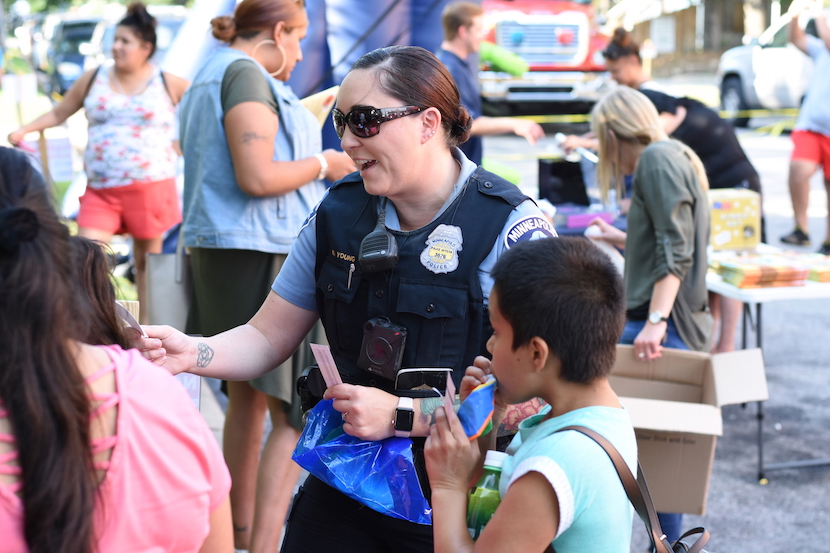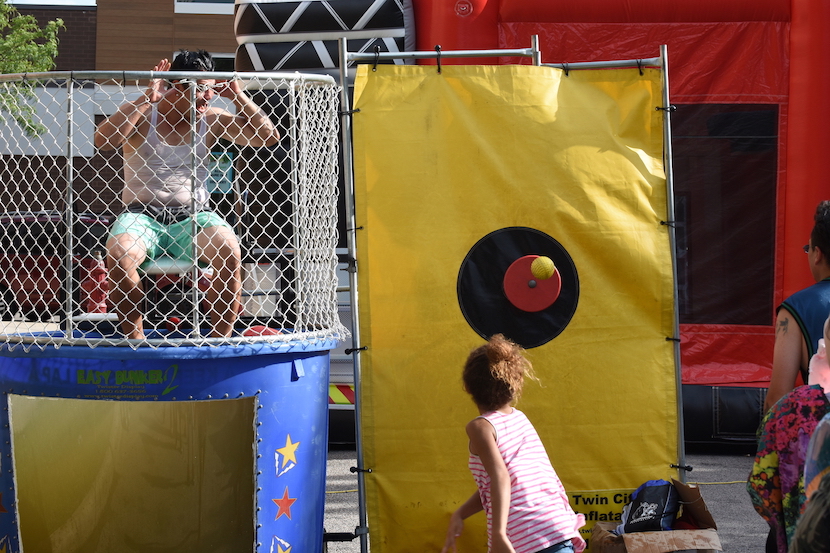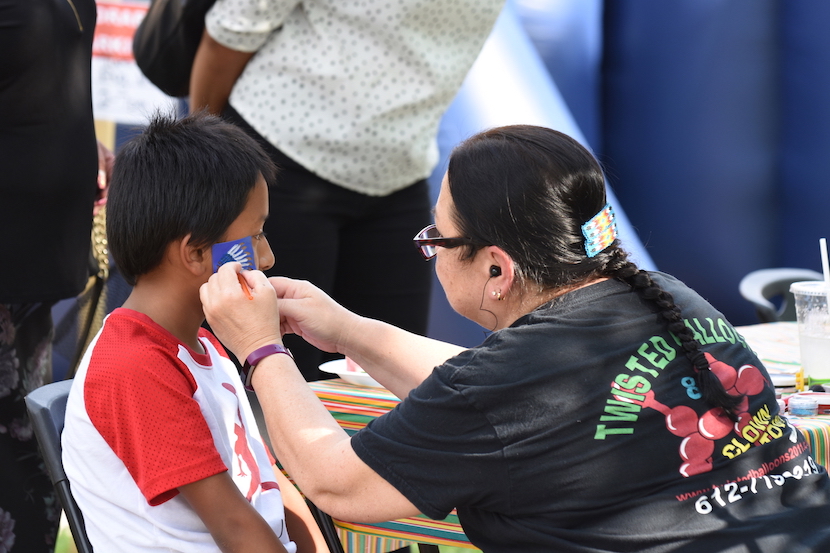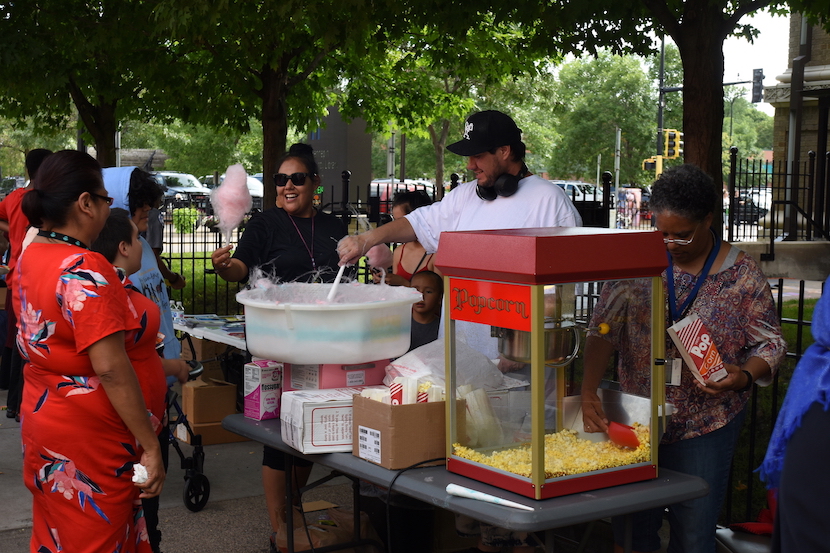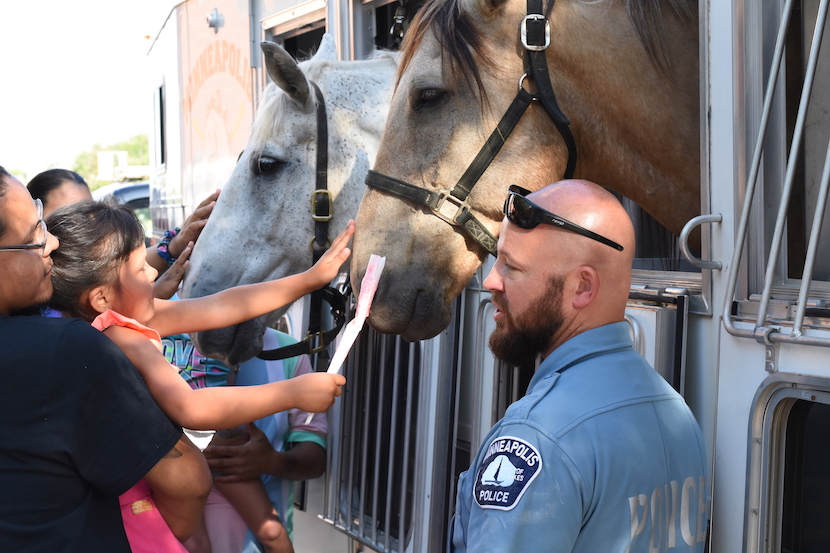 Indian Museum Hosts National Night Out!
Three hundred District I community members attended this year's National Night Out event at the Mille Lacs Indian Museum on August 6 from 5:30 to 8 p.m. They enjoyed music, food, information booths, a scavenger hunt for all ages, free museum admission, inflatables, lacrosse, and yard games. A big thank you to all those who sponsored or were involved with the event including AanjiBimaadizing, Mille Lacs Band Department of Natural Resources, Mille Lacs Band Health and Human Services, Mille Lacs Band Public Health/SHIP, Mille Lacs Corporate Ventures, Mille Lacs Tribal Police, Niigaan Youth Program, Office of Government Affairs, Onamia Fire and Police Departments, Mille Lacs Area Health Foundation, Mille Lacs Area Partners for Prevention, Mille Lacs County Sheriff's Department, Mille Lacs Indian Museum, Mille Lacs Scenic Byway, Onamia Community Education, and Onamia Public Schools.