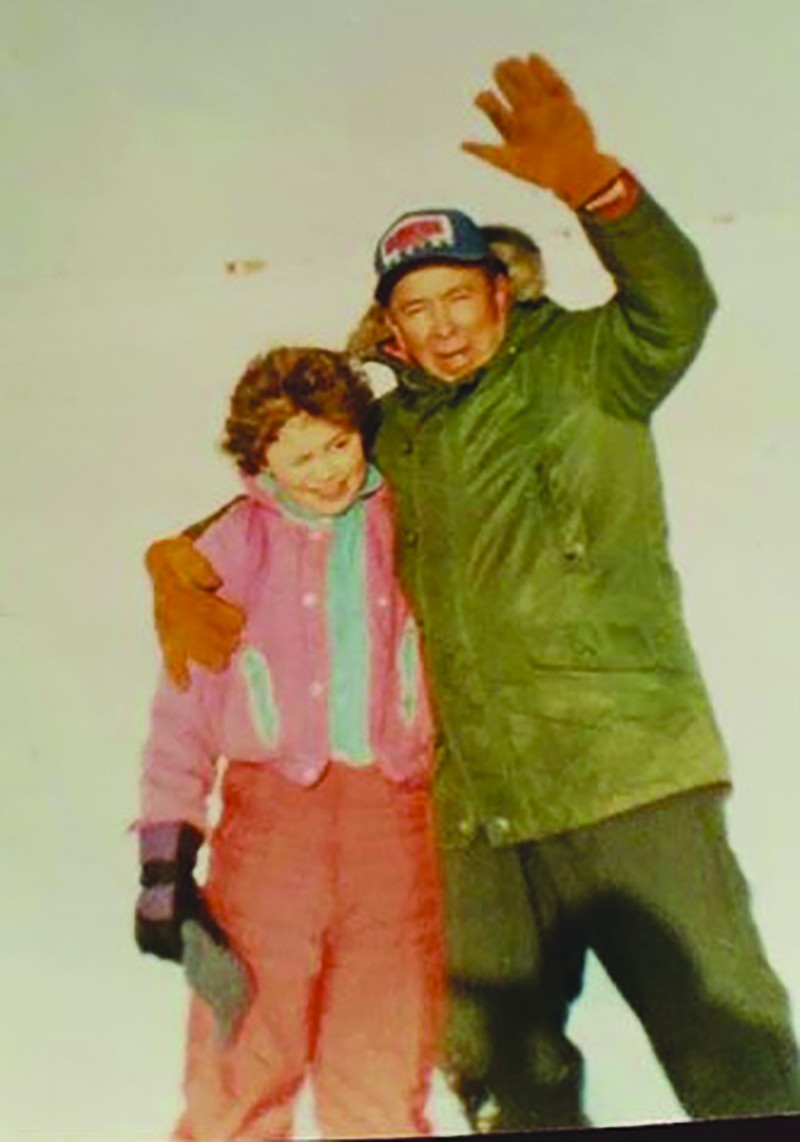 By Amikogaawbawiikwe (Adrienne M. Benjamin) Mille Lacs Band Member
Continuing my short series on my grandparents, I want to tell you a little bit about my grandpa, Oliver J. Benjamin. My earliest memories with my grandpa were all outdoors doing what I now realize was pretty hard work, but at the time it seemed like things that he did for fun — or at least he made them seem fun! Whether it was raking his huge yard on the top of the hill in Chiminising or the hauling and stacking of wood from the trails behind our house (we had a wood stove growing up), those are memories that I cherish now so much.
As I have had time in the wake of the pandemic to reflect on myself and my own path, I cannot help but look back at my grandpa's lessons as some of the most shaping and important in my life. I have been often asked the question, "What inspires you in your community work?" Until recently, I have always considered my own experiences as a youth growing up on this reservation and seeing the wide contrast in disparities and richness as the spark behind my internal fire. However, after writing previously about my grandparents and as fall made its way this year, I was quickly reminded that my grandpa was the greatest example of community work that I ever had. It also made me realize where my kindness and giving spirit came from.
In Chiminising back when I was a kid, there were maybe three different families who lived in the area. One of the biggest was mine, the Sam family. We had our homes up and down what is now Chiminising Drive. Everyone knew everyone and kids were safe to play outside and run freely because everyone looked out for one another whether we were their kids or not. During this time, all of us kids played together constantly. When it was time to mark trees, cut them down, and haul the wood back to our house, our house became the fun zone. My grandpa had an old yellow tractor flanked by an old beat-up crimson metal trailer. When the kids would hear that tractor fire up, they would come over and ask my grandpa if they could help.
Here's where the community service comes in. Helping my grandpa always meant getting to ride on the back of the trailer, and usually a trip to the Dari Vi in town later for ice cream. Sometimes, he would even bring us all to the old roller rink in McGregor. Those are some of my best memories as a kid, skating around that rink with my cousins. We would have the best of times on the back of that trailer. At the beginning of this month, one of my cousins messaged me saying they were thinking about all of those fun times and about my grandpa's old tractor. One of the crazy things that we would do was jump off the trailer as it was moving and hang on trees. (Of course he would scold us for it, but we always got a couple jumps in and scrambled back to jump on the trailer without being heard over the loud tractor engine.) As crazy and simple as that sounds, we absolutely lived for it as kiddos on the rez.
Back then, I didn't think much about my grandpa's kindness and community service. It wasn't necessarily a thing that we even thought about back then. It was also just who he was. I just thought my grandpa was the best grandpa and was really kind and was sharing of the things that he had. Now, I see how some of those simple things probably taught us all deep lessons on hard work and kindness that have stuck with us as we grew up, and I couldn't be more grateful for it. He has always been the true spark behind my work. Even until the end, my grandpa was always doing for others; his last job before he passed on in 2003 was as the HHS Meals on Wheels driver, delivering lunches for Elders in District I and District II.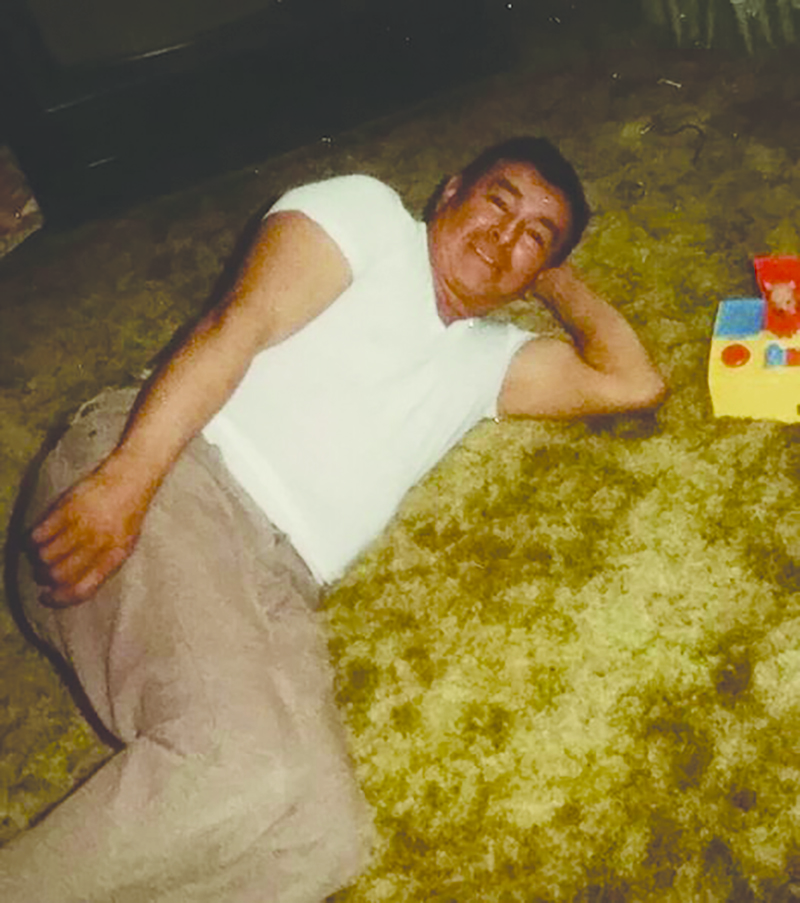 Do you have a story to tell about your Elders or Ancestors? Band members can be paid for submissions! Write to news@millelacsband.com or call 320-237-6851.