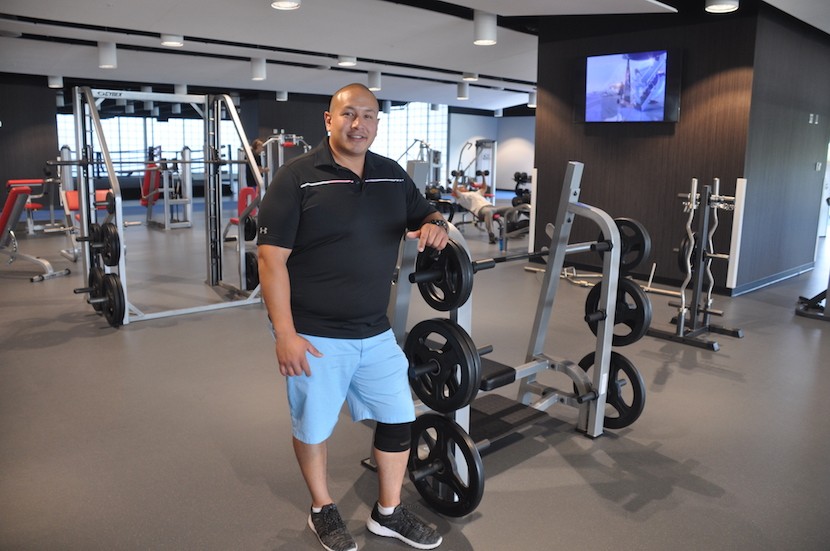 Meshakwad Community Center in Hinckley is now open to the public and gaining a reputation as one of the best athletic training facilities in the region.
With a new site manager — Band member and Hinckley native Ryan O'Brien — plans are in the works for expanded programming and events, as well as a membership program, fitness classes, and personal trainers.
"The staff of Meshakwad Community Center is committed to providing the best possible facilities and most effective ex- ercise programs," said Ryan. "We want exercise to be a bridge that brings our community together. This is our commitment to every Band member and community member who comes through our doors. We welcome everyone to visit and share this wonderful facility!"
The center is currently open to the public from 8 a.m. to 8 p.m. Monday through Thursday and 8 a.m. to 5 p.m. on Friday. So far it has been used by Casino associates and Band members, and during the Rocktember event September 6–8, campers came to use the center and showers for $5 per person.
On the lower level of the center is a beautiful gymnasium with a Mille Lacs Band logo at half court, as well as locker rooms, saunas, meeting rooms, and a kitchen.
Above the gym floor is a running/walking track, which follows the wall of the building on the upper level, winding past an array of fitness machines, a weight room, and a boxing ring. Windows provide natural light throughout the center.
Outside is a splash pad for the kids to enjoy on hot summer days.
The Native Thrive basketball clinic was held at the center in July, and Band Assembly has also held meetings in the new facility. A men's basketball league uses the gym Mondays and Wednesdays from 6 to 8 p.m.
B.J. Livingston greets visitors as the facility's front desk coordinator. Matt Roberson, the Executive Director of the De- partment of Athletic Regulation, also has an office in the building, which will be used for fight inspector trainings as well as boxing. The District III Wii-Du program is also temporarily housed at the center.
Ryan was born and raised in District III and has worked in construction and security at Grand Casino Hinckley. Now he's happy to have a position that allows him to interact with community members in a different setting. "I graduated from Hinckley, and I haven't gone far," Ryan said. "I love it here. This is my home."
An open house will be held at the community center later this fall. Watch facebook.com/Meshakwad and millelacsband. com for details.