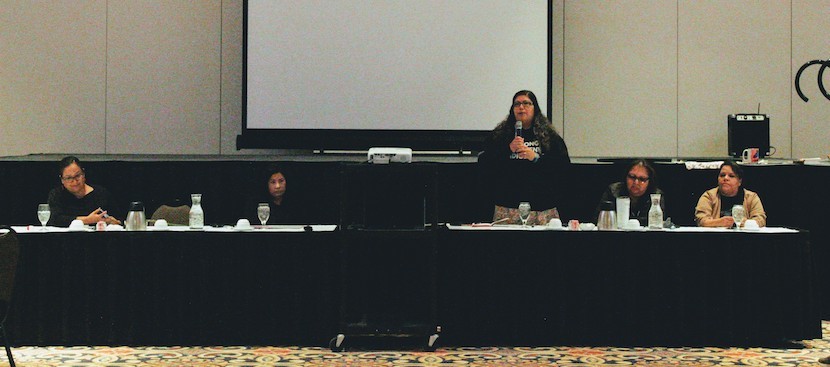 Mille Lacs Band Anishinaabekwe came together for the 3rd Annual Weweni Inaabaji'aw Asemaa Women's Gathering at Grand Casino Mille Lacs on October 29 and 30. The event, which was sponsored by Mille Lacs Band Health and Human Services, brought women together to promote self-care, have fun, and pro- vide an opportunity to learn through various presentations.
Mikayla Schaaf was key in planning and organizing the event, which she has done the last three years. Mikayla's passion for the event is evident in the success of this gathering.
"It was amazing to see the great turnout!" exclaimed Mikayla. "I think this gathering was much needed for all of us. Oftentimes, we get so busy with work, families, or other things — we forget to take care of ourselves. This gathering was created to celebrate life, unity, and promote self-care. I am already looking forward to next year."
The gathering was led entirely by women, which encour- aged a sense of togetherness for the women within our com- munities. The messages shared came from the heart; they in- spired hope, healing, positivity, and empowerment.
Women from each generation were present at the event. There were students from the local schools as well as Elders and women of every age in between. Presentations included topics ranging from health and wellness, overcoming lateral violence, intergenerational healing, and more. Each attendee had a chance at raffle prizes, as well as the opportunity to browse the vendors' collections and visit with each other.
A new addition to the event was the leadership pan- el, where up-and-coming leaders from the community had a chance to introduce themselves and share their stories.
With over 100 attendees, the event is sure to grow bigger and better for next year.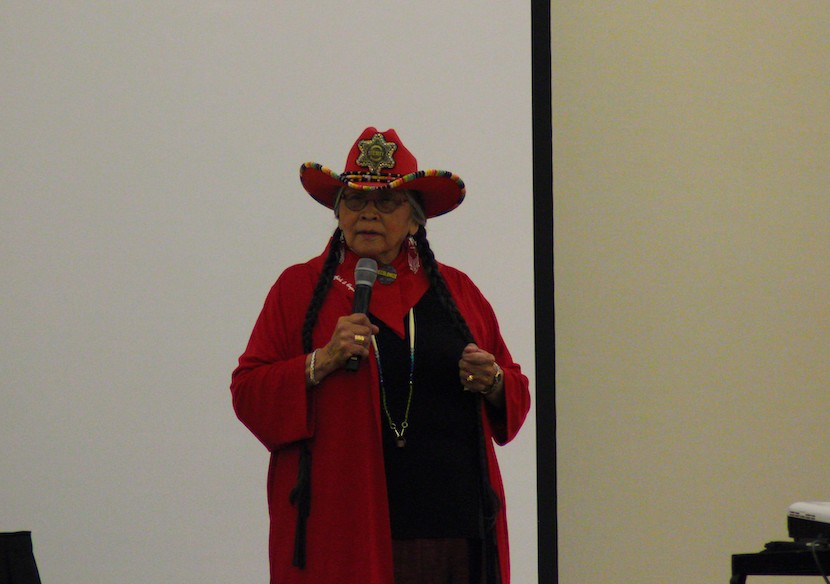 Above: Keynote speaker Mona Stonefish began the event with an opening message on family resilience. Below: Mikayla Schaaf, the event emcee, held raffle drawings for the attendees.