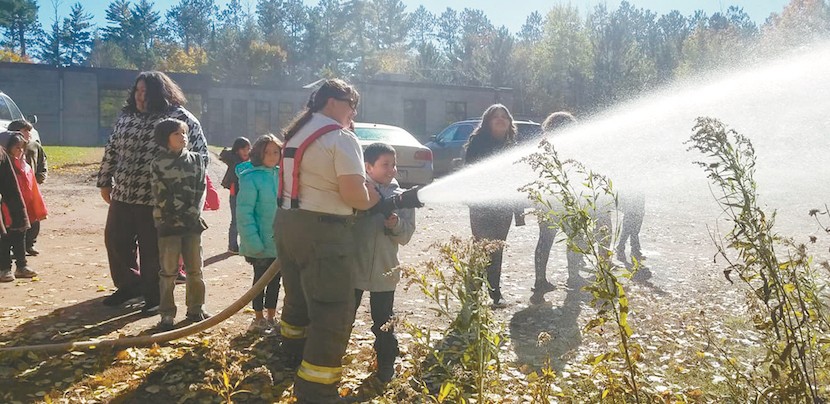 Safety Day is always a hit at Pine Grove Learning Center in Aazhoomog (District III).
On October 6, students learned from firefighters, EMTs, electricians, forest rangers, and our own Mille Lacs Band DNR, who brought the most popular guest of all: Smokey Bear.
The kids learned about the importance of wearing life jackets and staying away from power lines, and they even got to spray a fire hose and apply bandages.
East Central Energy brought a model of a house that shows what can happen when a metal ladder gets too close to a power line.
The DNR crew talked about preventing wildfires and taking care of natural resources.
Students at Nay Ah Shing Abinoojiiyag also had a safety day on October 11. These learning activities are made possible through many volunteers, school staff, and the Tribal Police Department's Emergency Management program.