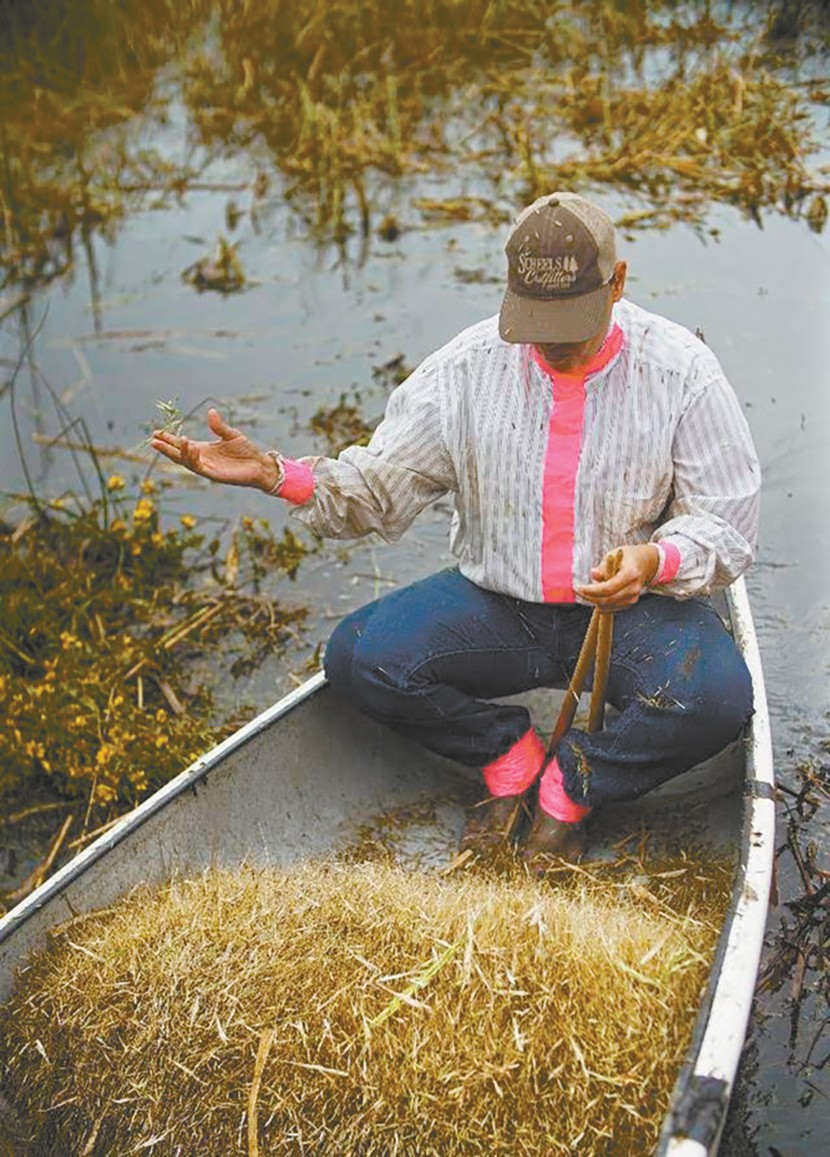 Congratulations to First Place winner MorningStar Goodsky, Second Place winner Jeff Aubule, and Third Place winner Kim Big Bear for their submissions to the DNR's cell phone photo contest. MorningStar said, "This is myself, MorningStar Goodsky, reseeding a little after ricing with my husband, Harvey Goodsky, on Rice Lake." MorningStar won a canoe and two paddles.
Jeff's photo is of a sturgeon caught a couple years ago on the St. Croix River. "My clan name is Namae (sturgeon)," said Jeff. "I've been fishing the St.Croix River all my life. Thanks to the treaty, I can fish both sides of the St. Croix." Jeff won a "CLAM" spear and a $100.00 gift card to Reed's.
Kim's photo is of her first time ricing on September 7, 2018. She won two bags of manoomin.
The judges said, "We chose Kim's submission because we thought, that's a really great haul, for her first time ricing, and exercising her treaty rights! We chose Jeff's submission, as he has been fishing all his life on the St. Croix River, and is exercising his treaty rights to fish, and what a great catch! We chose MorningStar's submission because we felt like she is being proactive in exercising her treaty rights, harvesting manoomin and reseeding some as well. What respectful harvesting techniques! Miigwech to everyone for their submissions!"