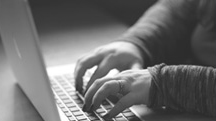 By Mille Lacs Band of Ojibwe, December 23, 2014
The Mille Lacs Band of Ojibwe was selected as one of nine Blandin Broadband Communities for January 2014. One of the grants that the Band applied for was to purchase and distribute 100 computers to low income families living in Districts I, II, and III.
PCs for People is a non-profit organization. Their mission is to create new opportunities by providing affordable personal computers to people with limited technological experience due to social, physical, or economic circumstances.
Typical computers from PC's for People include:
Windows XP Professional or Windows 7 Professional
1.8 GHz+ CPU
lGB RAM
Network Card (High-Speed Internet Ready)
CD Rom Drive
Mouse
Keyboard
17 inch monitor
Power cords
To receive a computer from PCs for People, a potential recipient must be below the 200% poverty level. Below are the current 2014 poverty guidelines:
Family of 1: $23,340
Family of 2: $31,460
Family of 3: $39,580
Family of 4: $47,700
Family of 5: $55,820
Family of 6: $63,940
Family of 7: $72,060
Family of 8: $80,180
Application for PCs for People will be accepted until January 31, 2015 at 5:00PM. Recipients will be chosen based on need of eligible applicants.
If you have any questions, please contact the Mille Lacs Band Grants Department at (320) 532-7517.
Mii Gwetch,
Michele Palomaki
Assistant Commissioner of Administration