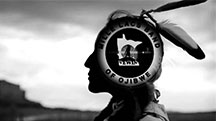 By Mille Lacs Band of Ojibwe, March 6, 2015
Coordinated by the Mille Lacs Band of Ojibwe Indians, with the generous support, assistance, and planning of the Mille Lacs chapter of WEWIN: Women Empowering Women for Indian Nations.
UPDATE (3/10): Due to overwhelming demand, registration for this event is now full.
Please join us for an event focusing on raising awareness about the opiates issue in our community.
Friday, March 13 – Saturday, March 14
Grand Casino Mille Lacs Convention Center
Friday's agenda includes dinner, bingo, and beauty services. On Saturday, we'll have several breakout sessions on healthy living practices, including Mothers of Tradition, Doctors from the clinics, and Elder and youth speakers. Saturday's keynote speaker will be Cecelia Fire Thunder.
Grand Prize drawing: full Jingle Dress outfit! Must be present to win.
Registration:

Contact Shelly Diaz to save your space for the conference (email Shelly.Diaz@millelacsband.com or call 320-292-4234).
Early registration by March 10th will qualify you for an extra raffle ticket when you check in.
Check-in / same day registration:
-Friday, March 13: 4 p.m. – 6 p.m.
Saturday, March 14: 7:30 a.m. – 9 a.m.
Limited seating, so please register early to reserve your spot.
Download conference agenda