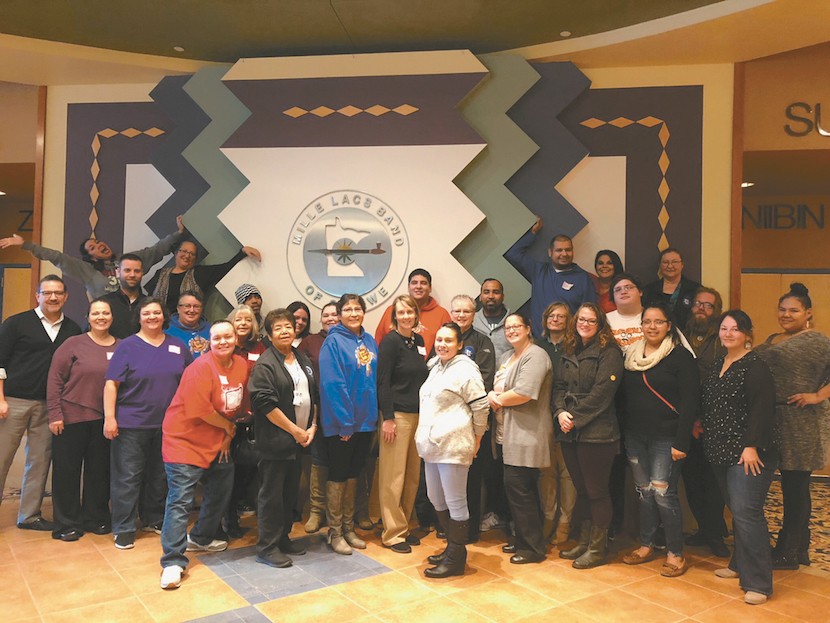 Thirty-two Mille Lacs Band members and employees completed training in adverse childhood experiences (ACEs) on October 29-30 in collaboration with the Minnesota Department of Health.
The workshop, titled "Understanding Adverse Childhood Experiences: Building Self-Healing Communities," provided the cohort with access to the ACE Interface curriculum, which explains why ACEs impact people's lives, and what can be done to dramatically improve health and resilience for this and future generations.
The curriculum is based on the Adverse Childhood Experiences Study, a long-term research project that started in 1995 and has shown that people with adverse childhood experiences often suffer from health and social problems throughout their lives.
The ACE training was provided by the Tribal NEAR Sciences and Community Wisdom Project with funding from the Blue Cross Blue Shield Center for Prevention. "NEAR" stands for "Neurobiology, Epigenetics, ACEs, and Resiliency." Tribal NEAR has been working with tribes for three years and began working with the Mille Lacs Band in 2017.
Susan Beaulieu, the director of the Tribal NEAR project, said, "The ACE Study findings help us to better understand the leading causes of disease and disability, learning and productivity problems, and early death, which is the cumulative impact on the developing brain from ACEs."
The Mille Lacs cohort who participated in the training will be able to spread awareness about ACEs and resilience research by offering Understanding ACEs presentations to parents and diverse sectors and audiences across the community. Sharing this knowledge is a key foundational step towards achieving more positive outcomes for children, youth, and families, Susan said.