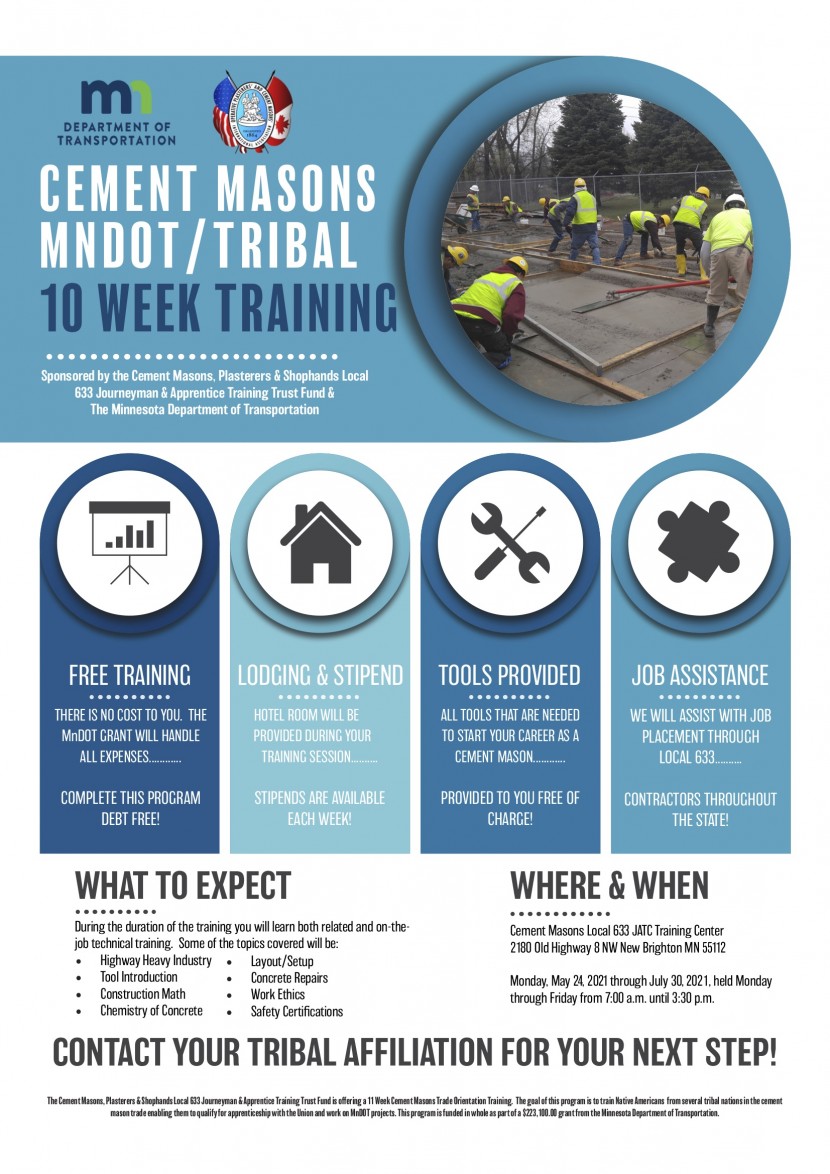 The Cement Masons, Plasterers & Shophands Local 633 Journeyman & Apprentice Training Trust Fund is offering an 11-week cement masons trade orientation training in conjunction with the Minnesota Department of Transportation. The goal of this program is to train Native Americans from several tribal nations in the cement mason trade enabling them to qualify for apprenticeship with the Union and work on MnDOT projects.
For more information, contact Lori Trail, Tribal Employment Rights Director at 320-532-4778, 320-630-2617, or lori.trail@millelacsband.com.
This is a FREE opportunity for Band members to receive on-the- job technical training. Some of the topics covered will be highway heavy industry, tools, math, chemistry of concrete, layout and setup for concrete repairs, work ethics, and safety. Certifications will be given to those who complete the training.
The program includes a hotel room during the course and a weekly stipend. Upon completion of the course, you will receive all the tools you need to start your career as a cement mason. In addition, there is free job placement assistance throughout the state.
The program will begin Monday, May 24, 2021 and run through July 30, 2021. Classes will be held Monday through Friday from 7:00 a.m. until 3:30 p.m.