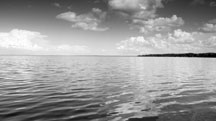 By Mille Lacs Band of Ojibwe, June 17, 2015
Band members and employees are encouraged to participate in the 14th annual Walk Around Mille Lacs.
The exercise campaign, which is sponsored by the diabetes program, lasts for 60 days, from July 6 to Sept. 1. The goal is to cover twice the circumference of Mille Lacs Lake for a total of 120 miles, or two miles per day for two months.
Sign up will begin June 29. Come into your local fitness center or contact Jim Ingle in District I at 320-532-7547 or jim.ingle@millelacsband.com. In Districts II and III contact Bobby Anderson at 320-384-0158. In District IIA contact Lee Lembke at the Chiminising Community Center. In the Urban district, contact Barb Benjamin at Barb.Benjamin-Robertson@millelacsband.com.
When you register/sign up via email or by phone, be sure to include your shirt size, cotton or dri-fit, and pick up the activity log and a conversion chart. You can also download the log at millelacsband.com.
Other forms of exercise are acceptable!
Biking: 3 miles to = 1 mile walking
Weight Room: 30 minutes = to 2 miles walking
Swimming: ½ miles to = 2 miles of waling
10 Sets of Stairs to = 2 miles of walking
Please check with one of the fitness staff members if you have any questions.
Record your miles or time spent in activity on the log and turn it in during the first week of September.
This can be fun and healthy family or team event. Grab a friend or family member and start walking!