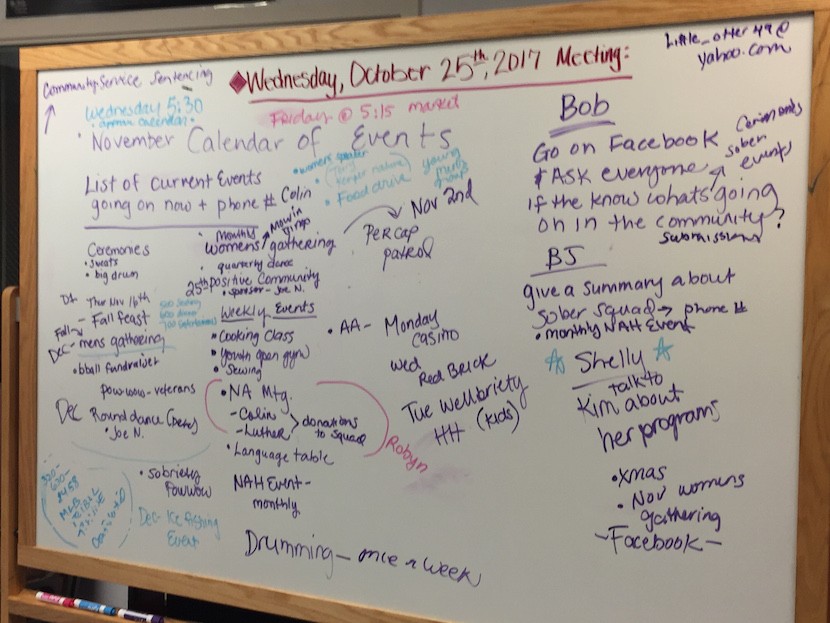 The Mille Lacs chapter of Natives Against Heroin met on Wednesday, Oct. 25, at the District I Community Center. In attendance were Bob Eagle, Billie Boyd, Robyn Garcia, Mikayla Schaaf, Joe Charette, Pete Gahbow, Shelly Day and Ashlynn Eagle.
The group decided to develop a monthly calendar of events beginning in November and to hold another per cap patrol on Thursday, Nov. 2 at Grand Market.
Group members discussed the anti-drug sign contest (see below) and brainstormed ideas for sober events and ceremonies, including the following:
· A monthly NAH event
· A weekly (NA) Narcotic Anonymous Meeting
· Men's Gathering
· Round Dance
· Ice Fishing Event
· Minnesota Vikings Sober HEROES Event
The next meeting is Nov. 1 at 5:30 p.m. at the District I Community Center.