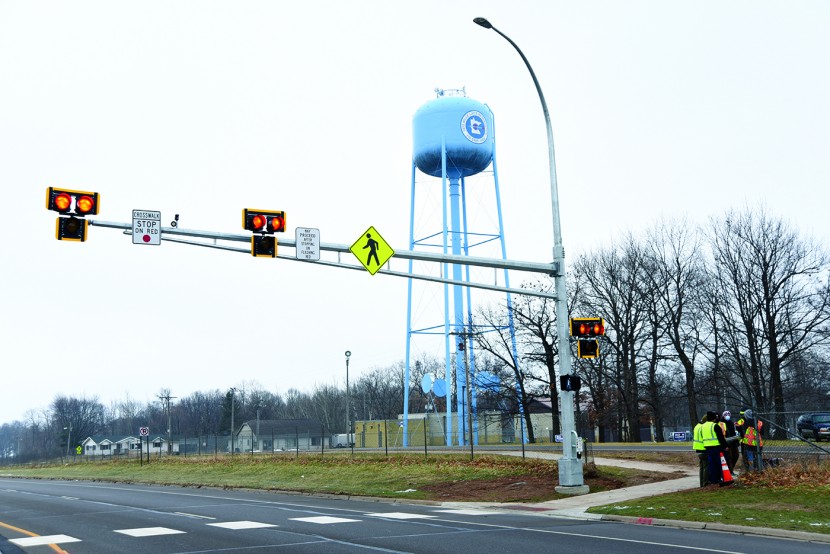 A new HAWK crosswalk at Highway 169 and Ataage Drive in District I will provide a safer way for pedestrians to cross from the schools, government buildings, and homes on the east side of the highway to Grand Casino Mille Lacs, Grand Market, and neighborhoods on the west side.
HAWK is short for High-intensity Activated Cross WalK. The crosswalk is activated by pedestrians when they want to cross. A flashing yellow light indicates to motorists that someone is waiting to cross, and a double red light tells them they need to stop.
The unique double red signal display above a single yellow light gets the motorist's attention by the unusual shape of the display cluster.
The pedestrian will see a raised hand indicating "Don't Walk" when the crosswalk is not in use, and also when the yellow light is flashing. After the lights turn red and motorists are stopped, pedestrians will see an icon of a walking person and a countdown of seconds remaining to cross.
A $361,989 MnDOT Transportation Alternatives Grant was awarded for the project. The grant requires a 20 percent local match, but MnDOT agreed to pay the local match, so the project did not require any Band dollars.