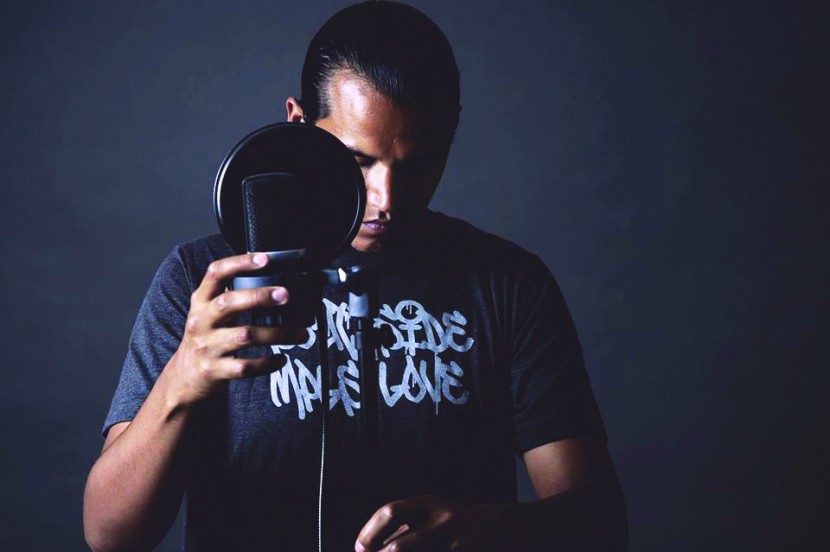 Chilah Brown Guest Writer
Wahwahtay Benais and Tall Paul are aspiring Native rap artists from Minnesota with an empowering message for their listeners. They made an appearance at the District I community center on Thursday, April 27.
Wahwahtay took the stage first. As he began to perform he reminded us that "Mni Waconi" — Water is Life — and the fight for Standing Rock still continues. As he began to flow, it was plain to see the passion he has for spreading his message through his rap skills. His verses refer to struggle and hardships any young native man may face living in the inner city dealing with the street life.
Wahwahtay's song "Black Snake Killa" raises awareness regarding corporate greed, the destruction of Mother Earth and the rami cations of those actions. His lyrics spread a powerful message that anyone fighting for environmental justice can relate to.
Although Tall Paul arrived late, those who waited for him were able to watch him perform popular songs such as "Prayer in a Song" and "Protect Ya Spirit". After his awe-inspiring performance, he apologized again for being late but said he would love to come back and perform for the Mille Lacs community again.
It's easy to see why these two artists are so popular among their fans as their lyrics speak about real-life situations and times that Natives of this generation experience. Different beat selections and a unique rap style spread the message that Water is Life, as well as describing the struggles of natives enduring city life.
By rapping in Ojibwe as well as English, Tall Paul shared the importance of learning the culture as well as the language.
These two artists have found creative ways to educate, empower and inspire their fans while spreading a positive message. If you missed the concert and are interested in their music videos, both artists and songs performed are available for view on YouTube. Fans can also follow Tall Paul on twitter at @TallPaul612.