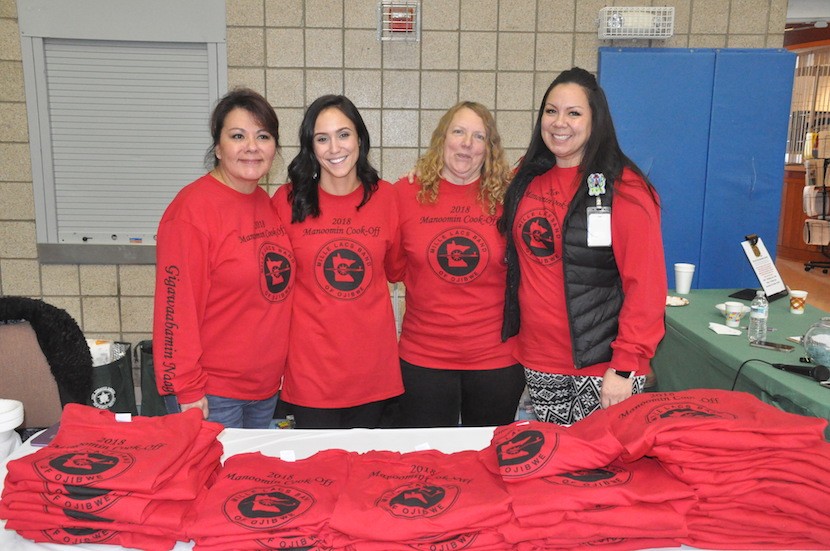 The judges at the 3rd Annual Health and Human Services Cooking Contest January 18 had their work cut out for them, choosing the best out of 15 phenomenal entries.
With a manoomin theme, it's not surprising that Band members demonstrated impressive cooking skills. Dishes ranged from traditional hotdishes to sweet breakfast porridge to exotic Asian- and Mexican-fusion recipes. A steady stream of guests left with full bellies after sampling the fare.
In the end, it was Rachel Dorion, Dawn Chosa, and Kelvin Shingobe who took the top three prizes, which included gift cards and plaques made by Tracy Burr.
Rachel, who prepared a "Mille-axican" hotdish, said she enjoys preparing food for large groups of people. One of her fa- vorite experiences in recent years was cooking weekly meals at the Minobimaadiziwin Hotel.
Miigwech to the organizers, chefs, judges, and guests for another year of good eatin'.
Below: First-place winner Rachel Dorion. Second-place winner Dawn Chosa. Third-place winner Kelvin Shingobe.