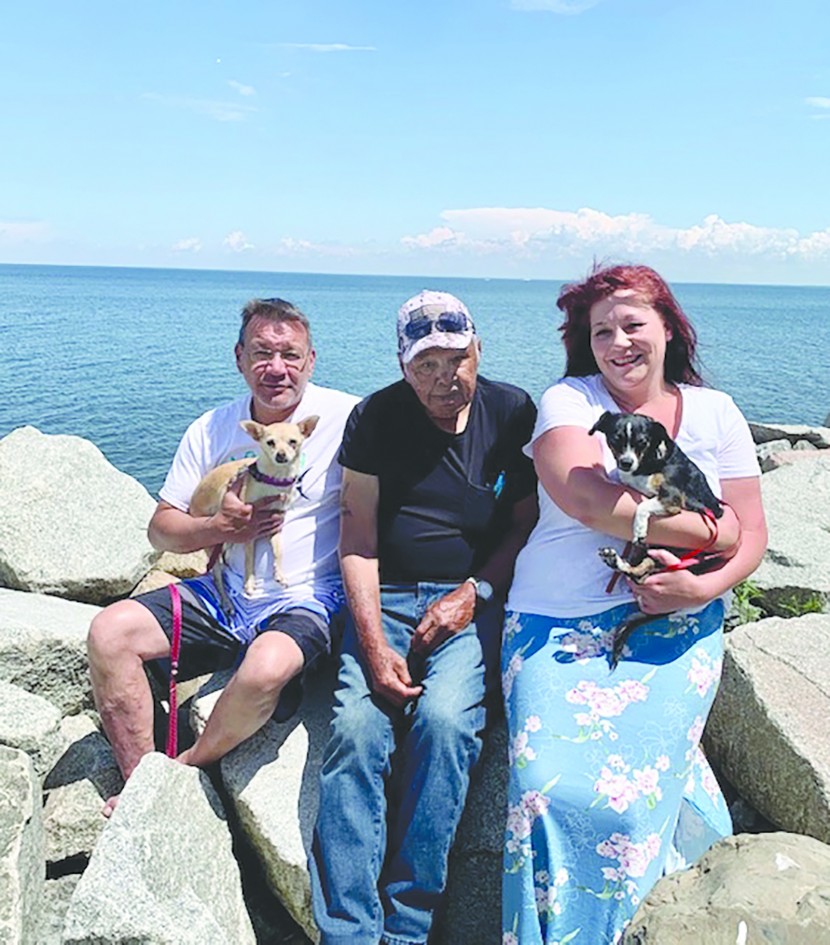 Mental Health Supervisor Crissy Wade describes herself as "a natural helper" who has found her calling as a counselor.
Crissy is working to build the Band's mental health program and is currently the only therapist on staff. Given the mental and emotional strain the COVID-19 pandemic is inflicting on individuals throughout society, it's a difficult time to be on her own.
"There's a lot of anxiety out there," Crissy said. "With the recent positive cases, people are calling and asking questions. There's also been some depression because people are feeling lonely. Some call just for somebody else to talk to, and that's fine with me. I invite that because it's a hard time."
When the pandemic hit, Crissy had to transition quickly from face-to-face appointments to telehealth. Although she prefers meeting people in person, she's making the best of the situation and is happy to be working at Mille Lacs.
Crissy is a Licensed Professional Clinical Counselor, and she just finished her schooling for Licensed Alcohol and Drug Counselor, or LADC, so she will soon be dually licensed.
With training in both fields, she can provide mental health assessments as well as Rule 25 assessments, and she is also involved in the Medication Assisted Recovery program.
Crissy's original plan was to become a lawyer, but she had a change of heart. "After being accepted to law school, I realized the help needs to start before people fall through the cracks in the legal system," said Crissy.
She shifted focus to psychology and found a mentor at Bemidji State. After earning her bachelor's degree, she went to Bethel University for her master's.
Since her father-in-law, Michael Wade Sr., was living at Mille Lacs, she decided to take a job at Mille Lacs Academy, where she worked for six years.
"I got to the point where I wanted to have more experience in the outpatient world and really wanted to know the community here, so I decided to apply to work for the Band," said Crissy. "I live the culture with my husband and my father-in-law, and I keep learning more and more. It's so friendly here, I really enjoy it."
Crissy has moved into an office in the new Health and Human Services building, but she'll continue to work with Band members in all districts either in person or via telehealth.
She works with children, Elders, and all ages in between. She has an interest in intergenerational trauma and enjoys integrating storytelling and culture into the therapeutic process.
She invites all Band members with questions about mental health to bring their questions. "It's normal to ask questions about mental health, and it's also confidential," said Crissy.
Mental health diagnostic assessments and counseling are provided to individuals and families. Some of the programming and counseling services include: individual therapy for adults, individual therapy for children and adolescents, trauma-informed therapy, play therapy, and mental health case management. To make an appointment, please call 320-532-4163.
"I really want people to know that when you call a therapist, it doesn't mean you have a mental illness," said Crissy. "We need to get rid of the stigma. It's okay to have anxiety, it's okay to be depressed, and it's okay to get help. We're not here to be judgmental; we're here to help."
*Photo: Crissy Wade, right, with her husband Michael Wade Jr. and her father-in-law Michael Wade,