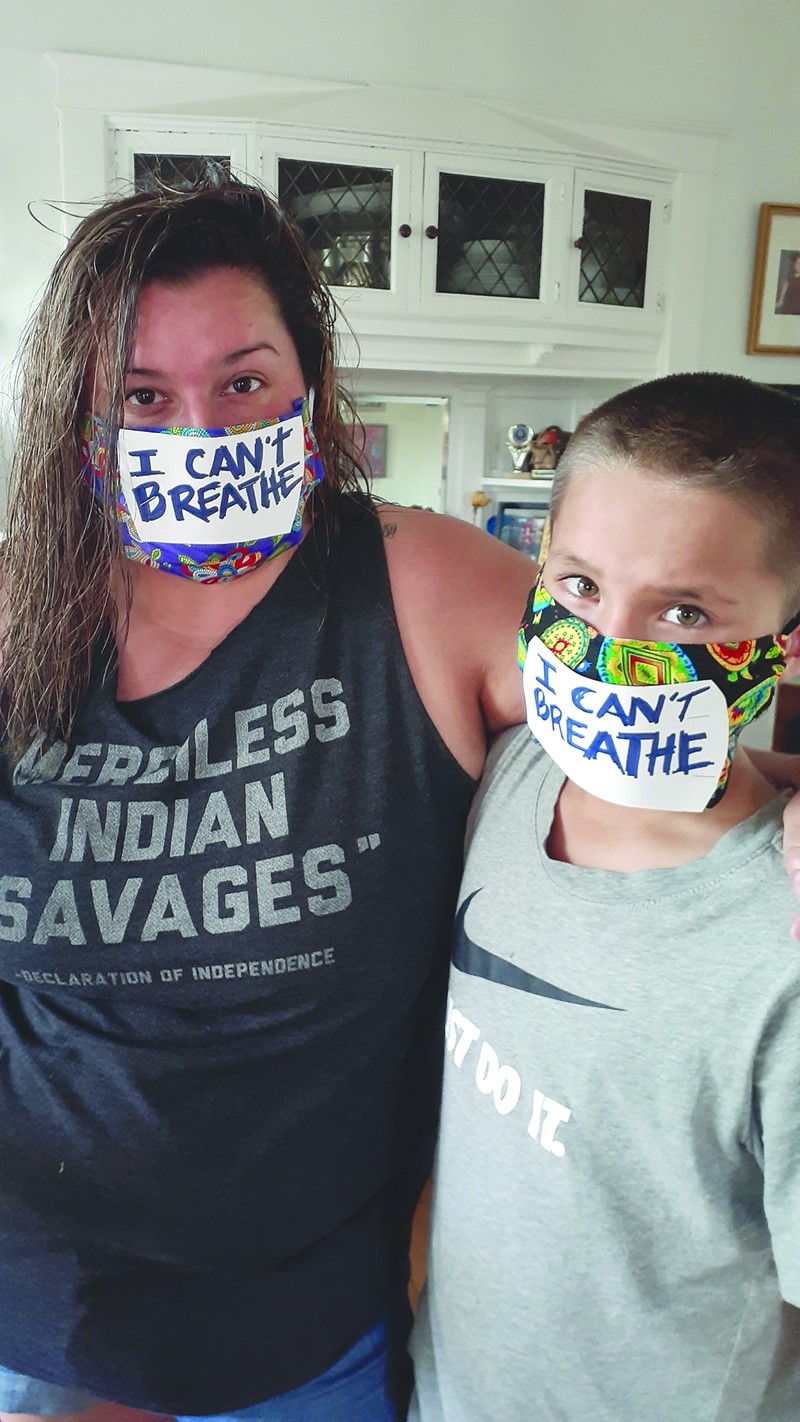 When the pandemic hit last spring, Roberta Dunkley knew the importance of providing first responders with masks and other protective equipment. That's because Roberta was a 911 dispatcher for 28 years in Minneapolis before retiring in 2015. In fact, she took the call in 2007 when the 35W bridge collapsed over the Mississippi River.
Roberta is a member of the Red Lake Nation and a Counselor Aide with the Mille Lacs Band's Substance Use Disorder program. When she retired from her job in the Twin Cities, she moved to Red Lake and took care of her mother, and then to Hinckley to be closer to her grandchildren, who live in Finlayson.
"I have a really good life. My mom taught me really well," said Roberta. "I grew up in Little Earth, graduated from South High, took a little college. I've been working since I was 13 years old."
Along the way, she took up sewing. "I learned to sew after I was an adult," said Roberta. "I wanted to buy a jingle dress, and I had given this lady half of the money for one, and she never came through. So I bought one and was looking at it, and I thought, 'I could make this.'"
Last spring, Roberta was visiting with a woman who knew of a boys and girls club in Montana that was looking for masks. Roberta told her she sewed, and the woman gave her the address. Roberta made a few dozen and sent them off, receiving a kind letter back for her effort.
She's made masks for Chiminising and Leech Lake Elders and for nurses and CNAs in District III. She even left on one the door of the Chief Executive's office, and Melanie gave her a shout-out in one of her video updates.
Once she got started on masks, Roberta just kept sewing. "We were doing mask-making classes on Tuesdays so any community member could learn how to make a mask," she said. "We started in September because kids were going back to school. I sent my grandkids 20 masks for the bus drivers to keep on their buses in case somebody didn't have a mask."
She has accumulated a lot of material over the years, and friends keep giving her more.
"This fall, I made Halloween masks, and now I'm making Christmas masks," she said in an interview just before Christmas. "I made eight masks today and sent them off because people wanted masks for holidays."
As a counselor's aide, Roberta helps out the assessors with case management and treatment coordination, and that spirit of service continues when she's off the clock.
"If anybody asks me for a mask, I just give it to them," she said. "It makes me happy to give to someone in need."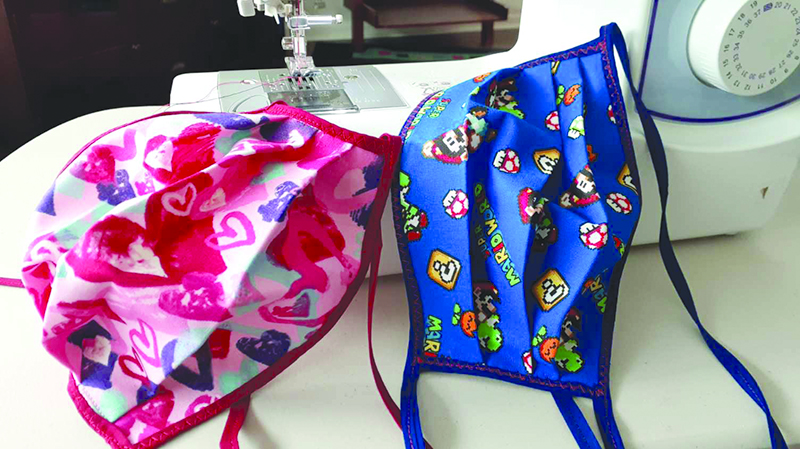 Photos: Roberta's niece requested a mask in memory of George Floyd after he was killed in May. Roberta was happy to help.