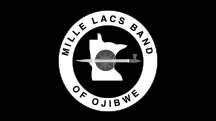 By Mille Lacs Band of Ojibwe, July 6, 2015
Three-on-three basketball will tip off on July 15 and 18 at the Chiminising Community Center in District IIA.
On July 15, 6th-8th grade boys and girls will play, and on July 18, the men will take over the gym.
Winners will take their gear home in Nike Air Max team duffle bags.
Tournaments will run from 10 a.m. to 3 p.m. with bracket additions/subtractions at 9:40 a.m. Teams can have up to four on their rosters, with a three-player minimum. Games will run 25 minutes. First team to 21 wins. There is no entry fee.
Tournament contact is Byron Ninham at (320) 362-1023 or byron.ninham@millelacsband.com.
For a signup sheet and tournament rules, click the link below.