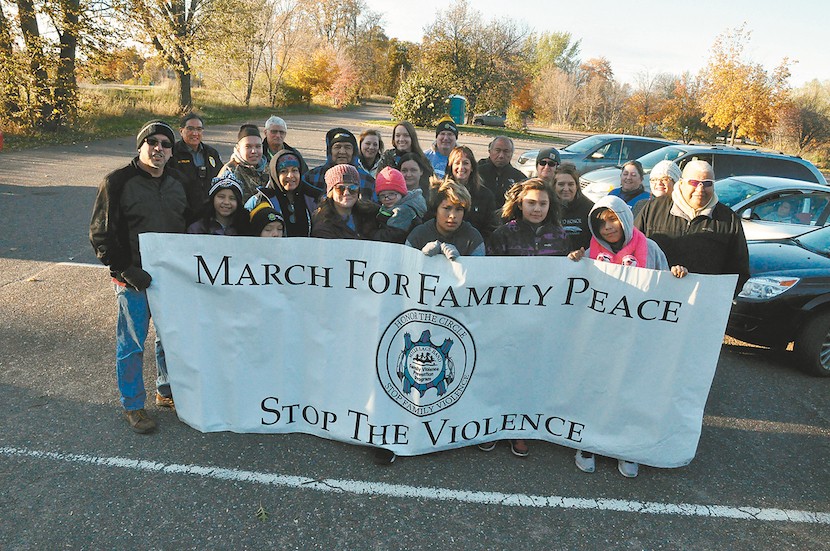 In recognition of Domestic Violence Prevention Month, the Mille Lacs Band's Family Violence Prevention Program (FVPP) held its annual March for Family Peace on October 15, followed by a chili dinner, an inspiring speech, and a balloon release (100 percent biodegradable, of course).
A bitter autumn wind did not deter about 20 activists from taking to the streets in solidarity with victims of domestic violence. The group met at Shawboshkung landing and marched to the District I community center, where they were met by additional supporters and welcomed by FVPP Coordinator Kate Kalk.
Joe Nayquonabe Sr. gave the invocation and encouraged the community to respect women as life givers.
The keynote speech was delivered by Sarah Curtiss of Men as Peacemakers in Duluth. After introducing herself in Ojibwe, Sarah spoke of her experience as a survivor of abuse and as the mother of a young boy.
The theme of her talk was "toxic masculinity" — the dominant society's hidden messages that too often lead boys to become abusers and women to become victims.
She left the group with a message of hope, specifically complimenting the men who came to the event to be part of the solution to the problem of domestic violence.