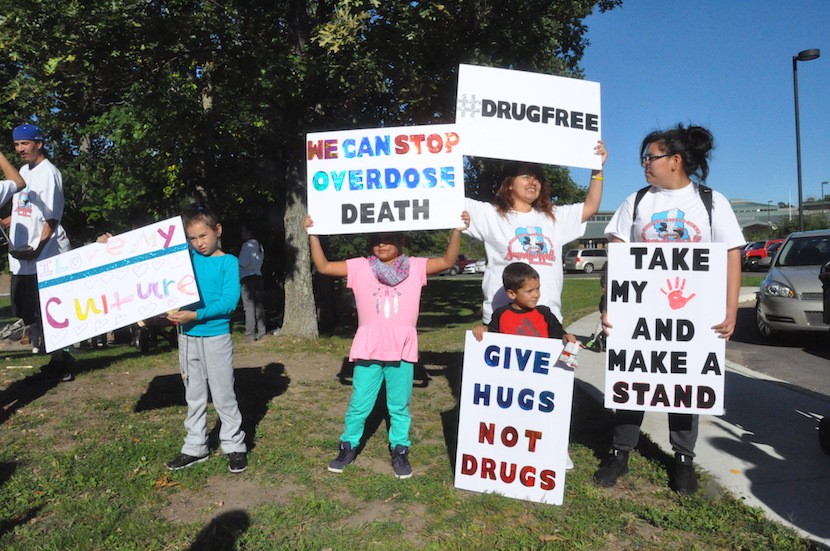 The Mille Lacs Band will hold a rally at the Minnesota Capitol on Nov. 20 from 2 to 4 p.m. to encourage lawmakers to support a law enforcement agreement between the Band and Mille Lacs County.
In June of 2016, the County rescinded the agreement, which gave Tribal Police authority to enforce Minnesota criminal law on tribal lands. (For more information, click here.)
A letter dated September 18, 2017 from Governor Dayton to Band and County Officials expressed his "serious concerns about the inability to come to a new cooperative law enforcement agreement". He demanded the Band and County sign the 2008 law enforcement agreement immediately. If the County or the Band failed, the Governor said he was going to step in and use his power as the Governor to get the Band some law enforcement assistance. The Band followed through with his request immediately, and the very next day a signed copy was provided to the Governor.
Mille Lacs County did not comply with Governor Dayton's request, and held a special board meeting on September 29th to sign a different law enforcement agreement, one that no Tribal Nation or government would ever agree to and sign. Later the same day, Mille Lacs County Officials met with Governor Dayton. The Governor did not keep his promise and did not find a way to assist the people of the Band. Instead, he suggested we mediate the matter once again. This after the Band had spent several months attempting to mediate with the County to no avail.
It has been 16 months since Mille Lacs County terminated the agreement. Numerous efforts and hours have been spent to resolve the serious need for public safety by Elected, Appointed, community members and staff.
To date, there have been over 50 overdoses on our reservation in Mille Lacs County. Many families have lost loved ones, and many others have suffered because they have been directly impacted by the lack of public safety in Northern Mille Lacs County. This has gone on for way too long.
In a press release following a meeting with Mille Lacs County Officials on the 29th Dayton said, "It's going to take a lot of public pressure; the citizens deserve a cooperative agreement."
YES! We deserve a cooperative agreement. This is our opportunity to engage in "public pressure". Round up your family, friends, loved ones, neighbors and others to rally at the Capitol to let him know how you feel! As residents and constituents of Mille Lacs County, let your voices be heard! PLEASE SHARE THIS EVENT WITH OTHERS! The more people that can unite together for this effort the better!